Entries Close 5 May 11:30 AM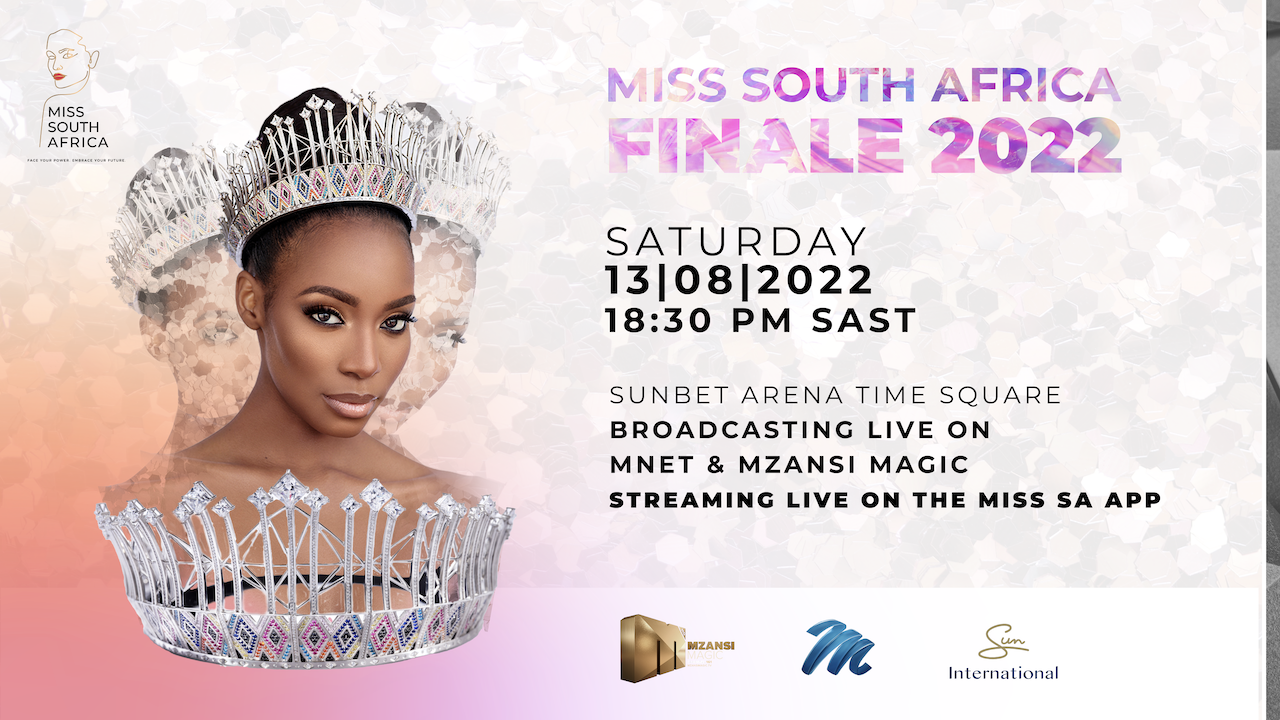 Age: 23
Province: Gauteng 
I am from Crown Gardens in Johannesburg. I have a BA in Strategic Communication in Marketing from the University of Johannesburg and currently work as a Social Media Manager at a digital marketing agency. I am also a social media content creator and run a small online sushi business which I launched during the Covid lockdown. I am an intro-extrovert and tell the worst dad jokes. When I'm not busy trying to conquer the world, you will find me binging on Korean TV dramas or out and about in the city.
5 short facts about me
I love boardgames and take them very seriously. I get extremely competitive.
I am learning to speak Korean from watching so many Korean TV shows.
I was in the first team for swimming throughout high school.
My childhood dream was to have a show and act on Disney Channel.
I am a TikTok addict, I know all the songs, phrases and will probably use it in every conversation.
Age: 22
Province: KwaZulu Natal 
I am from Taylor's Halt in Pietermaritzburg. I am a model and in my final year of my BSc in Dietetics and Human Nutrition at the University of KwaZulu-Natal. I want to branch into the research sector so I can play a role in developing nutrition related guidelines to combat South Africa's double burden of malnutrition and obesity. I am the type of person who will readily give you respect and trust you from the beginning. I always initiate a connection which not only makes me unique but is also my greatest strength.
5 short facts about me
I enjoy having a full workload. If I have nothing to do, I always find something to keep me busy.
I only ever watch three TV channels – Cartoon Network, The Food Network or eNCA.
My favourite holiday is Christmas.
I am a serious lover of food!
Sometimes I pretend I have my own cooking show when I'm alone in the kitchen.
Age: 22
Province: Gauteng
I am from Central Western Jabavu in Soweto, and a Bachelor of Laws student with a Bachelor of Arts (Law Major) degree from the University of Witwatersrand. I am an ambitious, strong-willed and intentional young woman who has a vision to move South Africa, my favourite place in the world, forward. My role model is Michelle Obama, because I am inspired by the strides she continually takes to make the world a better place for women.
5 short facts about me
I am an avid reader.
I am a law student.
I am a Sunday school teacher.
I love music (almost all genres) and I used to play the violin.
I enjoy cooking.
Age: 26
Province: North West
I am from Itsoseng which is in the Ngaka Modiri Molema district in the North West province. I am a post-graduate student, freelance model and kindergarten teacher. I am extremely passionate about the creative arts and more specifically dramatic arts and want to use my combined love for education and the arts to better the lives of South African women and children.
5 short facts about me
I have lived in China for two years.
I enjoy travelling and trying new food.
When I was younger I wanted to be a paediatrician.
I used to play the tuba.
The theatre is where I feel most at home
Age: 26
Province: Gauteng
I am from Soshanguve in Tshwane and work for a multinational FMCG company as a procurement specialist. I have a BSc. Food Science degree from Stellenbosch University. I my spare time, you'll find me at the gym, spa or on the sports field. I am an optimist and believe the future of this country is bright and I am excited for what is to come.
5 short facts about me
If I was a super hero, I would be Batman because he wasn't born extraordinary but became extraordinary! It's a great reminder that you are what you choose to become.
If I had to describe myself in three words, I would say I am resourceful, purposeful and ready.
I work on an initiative called TalkEat which encourages meaningful conversations with thought leaders for knowledge to be shared. We donate meals for every live Instagram conversation we host. Last year we donated 45 000 meals.
My passion for sport comes from the time I spent with my older brother
My guilty pleasure is sleeping. I can sleep through anything!
Age: 25
Province: Western Cape
I am from Brackenfell in Cape Town, and I am a full-time model and small business co-owner. I have a Bachelor of Health Science and Social Services degree and an honours degree in psychology from the University of South Africa. My goal is to complete my master's degree in clinical psychology. I love going on fun adventures, exploring new coffee shops and being around people.
5 short facts about me
I have an older sister and a younger sister.
I am a fierce competitor in 30 seconds.
I cannot watch a full movie without falling asleep.
I would eat veggie burgers every day if I could.
I am currently busy completing a two-year theology and leadership course.
Age: 20
Province: KwaZulu Natal
I am from Pietermaritzburg KwaZulu-Natal, and I am an international model, entrepreneur and a final year Bachelor of Live Performance student at AFDA. My talents include sports and I played hockey for the KZN provincial team for six years. One of my greatest desires and long-term goals is to remove as many homeless women as possible off the streets and provide better living conditions for them.
5 short facts about me
I'm spiritually inclined
I started modelling at the age of 10
I'm a colourism and gender-based violence activist
My greatest fear is sleeping in the dark
I love farming
Age: 23
Province: Limpopo
I am from Tzaneen in Limpopo. I obtained my BCom Investment Management degree from the University of Pretoria and am currently working for an asset management firm in Cape Town. I am a compassionate, courageous and relentlessly resilient woman and want to be in the rooms where decisions are made about educational and skills development in South African schools with the hopes of sharing meaningful insights that will advance our nation.
5 short facts about me
I am fluent in four of the 11 official South African languages.
I played netball from the age of six and I was privileged to represent the province of Limpopo at the nationals for several years.
I enjoy reading self-mastery books, especially those by Robin Sharma.
I am relentless in the pursuit of the things I believe in
Any day is a good day to have cheesecake in my world.
Age: 25
Province: Gauteng
I was born and raised in Mamelodi but currently live in Centurion. I am a candidate attorney and holder of a BCom Law, BCom Honours and LLB degree. I have the heart to serve and aspire to make an impact on the country's judiciary. I also want to inspire young girls and boys from the township to thrive in uncharted territories.
5 short facts about me
I am buoyant
I have a passion for youth development and women in law
I prefer non-fiction books over fiction
I am intentional in everything I do
I'm shorter than i look in pictures
Age: 25
Province: Western Cape
I am from Somerset West in the Western Cape. I am an entrepreneur working with some of South Africa's leading start-ups and small businesses. I graduated with a Food Science Degree from the University of Stellenbosch. I am compassionate, brave and inquisitive and love listening to podcasts while getting ready for the day. It is a dream of mine to meet women's rights activist and actress Emma Watson.
5 short facts about me
I am an entrepreneur.
I am passionate about serving young women in our country by connecting them with great mentors and creating opportunities for them to explore entrepreneurship.
I love to write. I would love to be the author of a book some day. I would call it A Way In The Wilderness.
I was born on the same day as Albert Einstein (March 14), which also happens to be pi day – a day dedicated to the mathematical constant 3.14.
I would describe myself as a compassionate and inquisitive go-getter.