WATCH THE LIVESTREAM OF THE MISS SOUTH AFRICA 2022 FINALE SHOW
The Miss SA 2022 finale show will take place on 13 August at the SunBet Arena at Time Square, Pretoria at 6:30 PM. Get your finale tickets by downloading the Miss South Africa APP.
Stream The Finale
HOW TO STREAM THE FINALE ON THE MISS SA APP STORE
Buy Your Tickets For The Miss South Africa 2022 Finale
13 August 2022 | 18:30 PM | Live from the SunBet Arena, Time Square, Pretoria.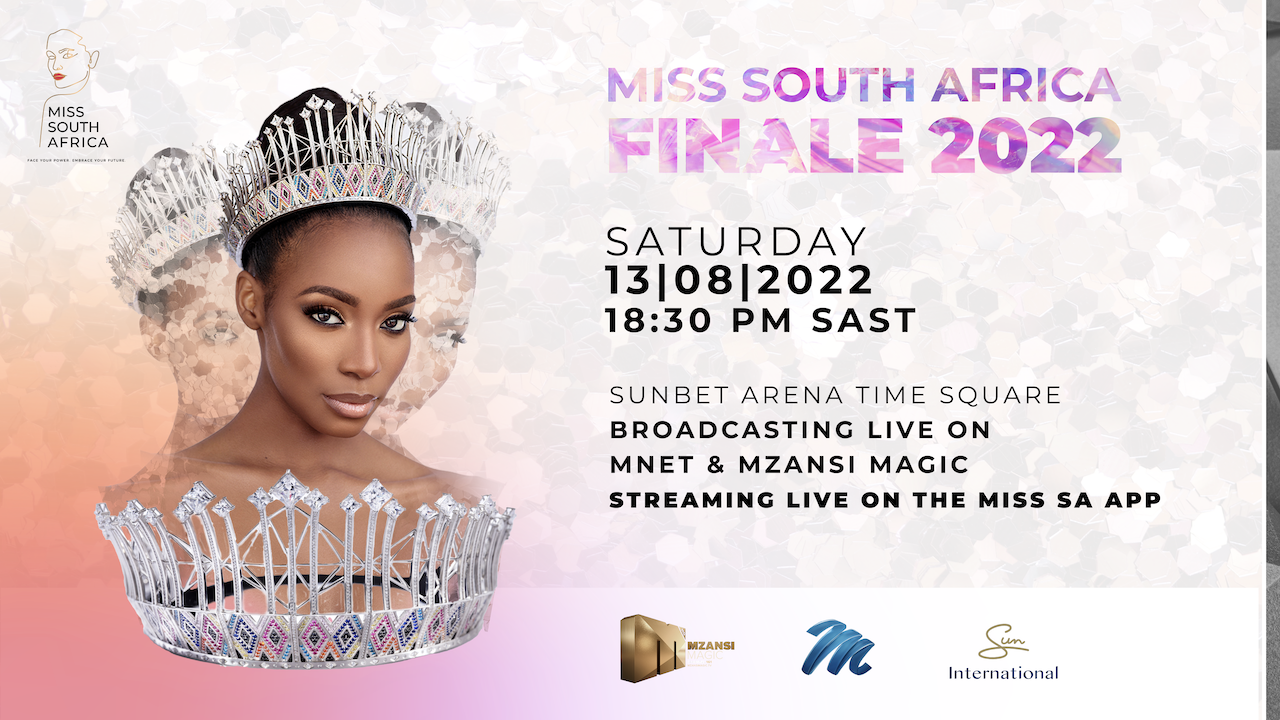 Entries Close 5 May 11:30 AM