Reigning Miss Universe, R'Bonney Nola Gabriel, will join four other leading South African personalities on this year's Miss South Africa judging panel. They are Leandie du Randt, Thuso Mbedu, Devi Sankaree Govender and Jo-Ann Strauss.
Gabriel (29) – an American fashion designer, model and beauty queen who was previously crowned Miss USA 2022 –  became the ninth entrant from the United States to win the Miss Universe title, succeeding Harnaaz Sandhu of India.
Sitting alongside Gabriel on the Miss South Africa judging panel will be:
Actress, presenter, voice artist, model, author and entrepreneur, Leandie du Randt, who also served as a judge on the Miss South Africa television series Crown Chasers.
Actor Thuso Mbedu, who first rose to prominence in the teen drama series Is'Thunzi, for which she was nominated for anInternational Emmy in 2017 and 2018. In 2021 she starred in The Underground Railroad which earned her an Independent Spirit Award for Best Female Performance in a New Scripted Series. Last year Mbedu made her feature film debut in The Woman King alongside Viola Davis, John Boyega and former Miss South Africa and Miss Universe 2019, Zozibini Tunzi
South African media icon and award-winning investigative television journalist Devi Sankaree Govender who was also on the judging panel last year. Govender appeared on Carte Blanche for 18 years and gained a reputation for being fearless in highlighting corruption and crime. She now hosts The Devi Show on eTV and eNCA.
South African model, public speaker, businesswoman and former Miss South Africa title holder Jo-Ann Strauss who, in 2001, represented South Africa at the Miss Universe and Miss World
And what will the judges be looking for in a winner?
Says Du Randt: "I am looking for the woman that has that Miss South Africa feel to her when she walks into the room. Someone who must be able to be the best version of herself at all times, and someone who is memorable, has a presence and a purpose in her heart to serve and lead the country in being the best it can be."
Govender adds: "I'll be looking for the one that has intelligence, frankness, boldness and a strong drive to bring about social change, as well as agility and a sharp sense of humour."
A final word to Ayanda Mackay, Marketing Manager for L'Oréal Paris Skin and Hair: "We are honoured to be an official sponsor of Miss South Africa 2023 and thrilled to have the L'Oréal Paris Sub-Saharan Ambassador Thuso Mbedu join the judging panel. This partnership allows us to support and uplift women as they redefine what it means to be a beauty queen. We believe that when women are empowered, they can achieve anything they set their minds to, and we are proud to be a part of this incredible platform."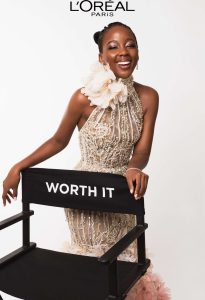 Miss South Africa 2023 will take home prizes and sponsorships worth more than R3 million.
The Top 7 competing for the crown are Anke Rothmann (23) from the Northern Cape; Bryoni Govender (26) from Gauteng; Homba Mazaleni (23) from the Eastern Cape; Jordan van der Vyver (27), from the Western Cape; Melissa Nayimuli (27) from the Eastern Cape; Nande Mabala (25), from the Western Cape and Natasha Joubert (25) from Gauteng.
The Miss South Africa pageant, which takes place on Sunday at Sun International's flagship venue, the SunBet Arena at Time Square, Pretoria, promises to be a spectacular and entertainment-packed show and takes place during Women's Month. Miss South Africa 2023 will be broadcast live on SABC 3 from 18h30 and streamed live for an international audience on the Miss South Africa app. Bookings to attend the live pageant are open at Ticketpro.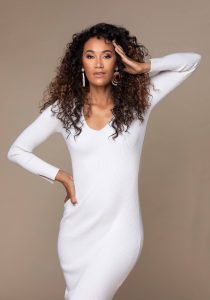 Download the Miss South Africa App from the Apple App Store or Google Play store.
Miss South Africa is presented by Weil Entertainment in association with Sun International. SABC3 is the official broadcast partner.