Cape Town, Tuesday, August 3, 2021: This year's Top 10 Miss South Africa finalists – one of whom will be crowned Miss South Africa 2020 on Saturday, October 16 live from Grand West Arena in Cape Town – have been announced.
They are Bianca Bezuidenhout, Catherine Groenewald, Cheneil Hartzenberg, Jeanni Mulder, Kaylan Matthews, Kgothatso Dithebe, Lalela Mswane, Moratwe Masima, Tiffany Francis and Zimi Mabunzi.
For the second consecutive year, the pageant will take place in the Mother City and will be simulcast live on M-Net (DStv channel 101) and Mzansi Magic (DStv channel 161) at 17:00, as well as live-streamed on the My DStv App. International audiences can also tune in via the online platform at misssa.live.
The contestants represent four provinces – Gauteng has four (with one from Tshwane), followed by the Western Cape with three, the Eastern Cape with two and Kwa-Zulu Natal with one entrant. They are an impressive group and include a medical doctor working on the Covid frontline; a commercial pilot; owners of a model agency, swimwear company and an online bakery and legal graduates and students.
The Top 3 will go on to represent the country at the world's three most prestigious pageants: Miss Universe, Miss World and Miss Supranational.
All 10 were honoured to be named finalists:
Zimi Mabunzi, from eQonce (King William's Town) who was also the winner of the People's vote, reflected: "There is a short video of a little girl, wishing me well on my Miss South Africa journey. I did not know this little girl before her mother found my number and sent it to me. Apparently, she really loves Miss South Africa and was so excited to hear that someone from her town was in the Top 30. It's so fulfilling knowing that my leap of faith has already had an impact on another young woman."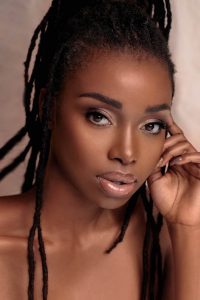 Says Cape Town's Jeanni Mulder: "I want to show South Africans my voice, my story and what I stand for. I am ready to talk about a big problem that South Africa is facing and Miss South Africa will give me the platform to implement change. So follow my journey to see what that will be!"
Bianca Bezuidenhout, from Cape Town, explains what the pageant means to her: "Miss South Africa is not just a once-off event; we are all part of a powerful platform where we can inspire, educate and use it as a launch pad for much needed social change."
Johannesburg's Cheneil Hartzenberg tells what she wants to support: "I am passionate about ensuring that the basic needs of the children in South Africa are met. I will support programmes ensuring that children are fed before, during and after school."
Kgothatso Dithebe from Tshwane reveals that she visited her grandmother's grave when she made Top 10 (she was also in the Top 10 in 2019): "I want to enjoy this because I will never re-live this moment again. I am looking forward to the public hearing my voice and my purpose."
Her views were echoed by Cape Town's Catherine Groenewald: "It is now my third time entering and I have finally made it to the Top 10. I hope that this serves as a reminder that you really are capable of anything. A destiny delayed is not a destiny denied."
Says Sandton's Dr Moratwe Masima: "I wasn't expecting it because all the women in the Top 30 were absolutely amazing. When I heard I had made it to Top 10, I had just finished a 24-hour shift at the hospital. I felt a lot of emotions all at once mainly because I had a rough night at work but also so grateful that all my hard work was being recognised."
Kaylan Matthews of Gqeberha recounts a funny moment during the Top 30 journey: "I had a radio interview and was asked where I attended school. For some odd reason I forgot the name of my primary school and gave a completely different school without realising it. I'm sure I left many of my primary school classmates confused if they had tuned in!"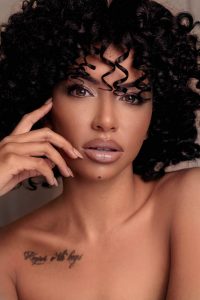 Lalela Mswane of KwaSokhuluin, KZN reveals what the Miss South Africa journey has taught her: "Firstly, that I possess more courage than I ever give myself credit for in being courageous enough to pursue this dream and opening myself up to public scrutiny. Secondly, I've learnt that I'm capable of achieving anything I set my mind and heart to and lastly, I've learnt that I can handle high pressure situations quite well."
Tiffany Francis, from Johannesburg reveals the hardest question for her during the judging process: "'Who is your favourite brother?' – was the question I found impossible to answer … my siblings have taught me the value of relationships!"
Says Stephanie Weil, CEO of the Miss South Africa Organisation: "This is an incredibly strong group of amazing and inspirational women. We look forward to watching them grow over the next few months and showcasing their platforms to the rest of the country."
 "Congratulations to all the Top 10 finalists. We are proud of these ladies for making it this far into the competition. We celebrate their strength, goals and visions, for what they want to accomplish, and the change they want to bring into society. We are proud to be associated with Miss South Africa and to be broadcasting the live event once again,'' Nomsa Philiso, the Director of Local Entertainment Channels at M-Net adds.
"It is a real privilege for us to be welcoming Miss South Africa back to Cape Town after hosting the 62nd edition last year. Miss South Africa is an iconic South African event which has over the years made the dreams of many young women a reality and helped them to draw attention to important issues in our society. The City of Cape Town is proud to partner with Miss SA and we believe it could assist in kick starting the economy again and reinvigorating the tourism sector," said Cape Town Executive Mayor Dan Plato.
The Top 10 judges – all former Miss South Africa title holders – were Bokang Montjane-Tshabalala (2010), Liesl Laurie (2015), Melinda Bam (2011) and Tamaryn Green (2018).
The 10 finalists are (in alphabetical order of their first names):
 Bianca Bezuidenhout (22) hails from Strand in Cape Town, has a Bachelor of Arts degree in marketing communications and is currently completing her honours in media studies. She is also a dance instructor as well as a business owner of her own swimwear company called She Succeeds.
 Catherine Groenewald (23) is from Constantia in Cape Town and is in her final year of a B Com visual communications degree, majoring in graphic design. She is also a barre fitness instructor and full-time model with Topco Models. During lockdown she started an online business called Delish Bakery.
 Cheneil Hartzenberg (24) comes from Meredale, Johannesburg in Gauteng, and is a commercial pilot and senior flight instructor in a managerial role at a flight school. She completed a digital marketing course with UCT online last year and is currently studying for her airline transport pilot licence.
 Jeanni Mulder (24) from Sea Point, Cape Town, is a full-time model and describes herself as compassionate, strong-willed and genuine. She credits her mom for being her role model who has taught her to fight hard, love deeply and never to be afraid of being passionate about what makes you happy. In her spare time, she loves to do anything artsy, watch TV and play Texas Holdem Poker.
 Kaylan Matthews (25) is from Gqeberha in the Eastern Cape and is in her final year of a Bachelors in Human Movement Science at the Nelson Mandela University. She has a huge love for exercise and living a healthy, wholesome lifestyle and wants to use her degree to motivate people to accept themselves and learn to love their bodies and fall in love with exercise and all its benefits.
 Kgothatso Dithebe (26) comes from Centurion, Pretoria, Gauteng. She is currently studying towards an LLB law degree and also runs her own company that deals with construction and the supply of goods and services. In her spare time, she goes to the gym, plays netball and loves trying out new recipes. She says her single biggest achievement was buying her first property this year.
Lalela Mswane (24) is from KwaSokhulu, Richards Bay in KwaZulu-Natal, is a model and dancer and has a Bachelor of Law degree from the University of Pretoria. She describes herself as graceful, tenacious and meticulous and says she would love to meet the Minister of Employment and Labour, Thulas Nxesi, to discuss ways of alleviating the growing unemployment problem.
 Moratwe Masima (25) is from Atholl, Sandton in Gauteng, and is a qualified medical doctor doing her first year of internship at Charlotte Maxeke Hospital. She is an aspiring plastic and reconstructive surgeon who would love to meet the Prime Minister of New Zealand, Jacinda Arden as she is in awe of how she has handled the global pandemic and how she always puts the livelihood of her citizens first.
 Tiffany Francis (22) who comes from Mulbarton, Johannesburg, is the owner of Tiffany K Models as well as a professional model and fashion design student. Her role models are her mom and late aunt, both of whom taught her the value of having resilience and empathy. Her ideal break would be a week in Italy with Frank Sinatra playlists, beaches and eating pizza for days on end and her guilty pleasure is cheesecake.
 Zimi Mabunzi (26) comes from eQonce (King William's Town), in the Eastern Cape and is a student at the Nelson Mandela University in her final year of a BCom Law degree. She says she has a huge passion for music and would love to study it one day and make music of her own. In her spare time, she loves to work out, sing and cook and her favourite meal is
umphokoqo and umngqusho.
Miss South Africa is presented by Weil Entertainment in association with M-Net, Mzansi Magic and Sun International.
Go to: