Natasha Joubert will also reveal her Miss Universe national costume at the event
Miss Universe South Africa 2020, Natasha Joubert has announced the 12 design labels chosen to take part in her upcoming #DestinyDesigned virtual fashion show in April aimed at empowering and showcasing local fashion designers.
Joubert – who will be representing South Africa at the Miss Universe pageant on May 16 in the US (02h00 to 05h00 on May 17 SA time) – will also reveal her Miss Universe national costume and one of her gowns during the not-to-be-missed event sponsored by financial services company MaxProf.
#DestinyDesigned is Joubert's Miss Universe social cause initiative and is close to her heart as she is a fashion designer who started her own company Natalia Jefferys in 2016.
The 13 designers – who come from around the country – will each make two garments and have them modelled by reigning Miss South Africa Shudufhadzo Musida, Miss Supranational South Africa 2020 Thato Mosehle and the Miss SA 2020 finalists.
They are Amoné Bester, Dené Odendaal Couture (Dené Odendaal), Doux Regal Couture (Bonolo Mosimege), Eel Een Designs (Lungelo Nobuhle Biyela), Elche Designs (Elsje van Staden), JNY Creations (Nkosinathi Joshua), Juffie Clothing (Elissa Kaplan), RethaN (Rethabile Ntsekalle), Sophie Online (Tumi Seepe), Treasure Cindi, Vicious Venetia (Venetia Mnisi) and XM Creations (Mawande Mbawuli and Xolani Magadla). [See below for details of all the 12 labels that have been chosen for #DestinyDesigned.] Designs from Joubert's own label Natalia Jefferys will also be shown.
The virtual fundraiser fashion show takes place on misssa.live on Saturday, April 10, at 11:00 and viewers will be able to subscribe to the platform and watch for free. They will also have the option to donate to the campaign with overall profits going to the 12 designers. After the show, the designers' garments will be auctioned off online with the proceeds from each item sold going to the respective designers.
Joubert says she was delighted with the high calibre of entries received for #DestinyDesigned: "We were delighted to receive more than 90 entries. The talent is extraordinary and it's going to be an impressive fashion show. I really urge everyone to tune in and watch it. The fashion industry has been one of the hardest hit sectors due to the global pandemic and some of the designers' stories really broke my heart. They need our support now more than ever and for some, being part of this initiative, may just change their lives."
Subscriptions to watch the #DestinyDesigned virtual fashion show for free open on March 26 at 09h00 and close at 24h00 on April 9, 2021. Go to https://misssa.live.
The 12 design labels for #DestinyDesigned are (in alphabetical order):
Amoné Bester
Amoné Bester
(Doornpoort, Pretoria, Gauteng)
Website: www.amonebester.com
Facebook: @besteramone 
Instagram: @amonebester 
Amoné Bester started her company at the beginning of 2020 after finishing her BConSci Clothing Retail Management in 2019 at the University of Pretoria. She was doing well making couture clothing in addition to matric dance dresses and wedding gowns and was about to officially launch her label.
"During lockdown I had no income as all events were cancelled or postponed. I started @amonebesterscrubs (Facebook and Instagram) when fabric stores opened for essential fabrics. I used my skills to make and donate masks to the local hospital, as well as selling scrubs at more affordable prices to my sister, who is a doctor, and her colleagues. I was able to secure a small income during this period."
When restrictions eased, Bester began making designer items again while also still making scrubs.
"My scrubs company has helped me gain an income during these tough times and I will never take that for granted and keep working on it. However bridal and couture design is where my passion lies and I would love to do it for the rest of my life. I don't just want to make and create dresses but work with my clients and create their unique dress to showcase who they are, what they want to feel in that moment and what they want to remember from their special day, for the rest of their lives.
"I was elated to be chosen for the #DestinyDesigned campaign. This year I've launched my couture business and being chosen for this opportunity made me feel like the stars were aligned for 2021 to be my year. This has provided me with the opportunity to showcase everything I have worked for and waited so long for. It's a dream come true and I am excited, honoured and grateful."
Dene Odendaal Couture
Dene Odendaal
(Centurion, Gauteng)
Facebook: DeneOdendaalCouture
Instagram: @_dene_odendaal_couture_
Dene Odendaal graduated from Lisof (now the Studio Faculty Arts & Design) in 2018 and started Dene Odendaal Bridal Couture in 2019. She had her first magazine cover in August 2019, filmed episodes for TV programme Droom Troue, which aired in 2020, and was featured in The Wedding Guide. She was fully booked throughout 2019 and was filling up for 2020 quickly. Lockdown meant that 17 of her brides cancelled or postponed their weddings and there were matric dance cancellations too. To make ends meet she started making masks.
"As many designers probably can relate to, I have never been fully able to rebuild what I once had, as the second wave hit us right as things started to look slightly positive again.
I still have borrowed furniture from my mother's house just so my clients can have a place to sit during consultations. I manage each month to get just about enough money to pay my seamstress's salary so she can provide for her family. I haven't been able to pay myself a salary for almost a year. I made the decision to be positive in 2021. When I received the email, confirming that I would be part of #DestinyDesigned, I could not believe it! I am truly grateful to be part of this wonderful initiative and for everything I will learn from this journey. This means more to me than anyone could ever know!"
Doux Regal Couture
Bonolo Mosimege
(originally from Mafikeng, now based in Sunninghill, Gauteng)
Facebook: Doux Reg
Instagram: @douxregalcouture
Bonolo Mosimege is a self-taught fashion designer born and bred in Mafikeng. She started her own business in 2015 and officially registered it with the CIPC in 2016.
"My love for fashion design came from the early age of 13 years when I used my mother's old sewing machine to make clothes for myself before ultimately starting my own fashion business. I was working as a social worker and made the decision to resign in 2019 in order to follow my passion and be more focused on fashion design. A year after leaving my job, we were hit by the Covid-19 pandemic, forcing me to be out of business and landing me in enormous debt as I was not able to make any sales when lockdown began. My business suffered great financial distress which resulted in me having to sell some of my equipment and forcing me to move out of my premises and find a smaller and more affordable space to work in. I managed to make and sell face masks for a while but it was not 100 percent sustainable. I decided to get a part time job as an au pair (which I'm currently still doing) while I try get back on my feet. My love for fashion design is immeasurable and I really can't wait to get back in the industry full time again and create magic!"
She was thrilled to make the Top 12: "For someone who was almost ready to give up on her passion, this opportunity came at exactly the right time. Not only did it spark back that desire in my heart but it also gave me an opportunity to shine again. Having lost a lot due to the Covid-19 pandemic, this opportunity will help me get back to doing what I love and show the world what I am capable of, and that is being a fashion icon and a designer who changes the lives of others, one garment at a time. One of the quotes I've always lived by is by Ralph Lauren 'I don't design clothes; I design dreams' and I'm ready to fully embrace this because that's the impact that I want to leave."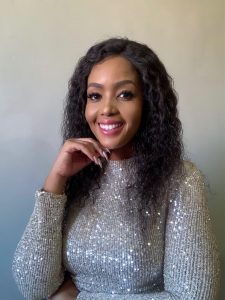 Eel Een Designs  
Lungelo Nobuhle Biyela
(Durban, KZN)
Facebook: eel een designs
Instagram: @eel_een_designs
Lungelo Biyela is a self-taught fashion designer who comes from eNkandla in Mvutshini but is now based in Durban. She has always loved fashion design but studied for a BA Environmental Planning and Development which surprisingly taught her a little bit about how the textile industry affects the environment. She says: "In all my designs I try to ensure that I use fabric in a sustainable way so that I don't create a huge footprint on the environment. The Covid 19 pandemic has had a huge impact on my business. Before the pandemic I used to make dresses and skirts because that's what I knew how to make at that time. The pandemic forced me to evolve and transform my business. I realised that people were no longer going to events because of the national regulations imposed. I then started a luxury sleep wear range which got a very warm welcome and to this day it's my best seller. I have not stopped learning about business and fashion. The pandemic had negative impacts on other aspects of my business but since I'm at a learning curve I have embraced the change and evolved with it."
She adds: "Being named as one of the Top 12 designers is a dream come true and an assurance for me that the world sees my talent, growth and consistency in producing quality work. Happy cannot begin to describe how I feel right now. I am a self-taught designer who is always learning about the fashion industry."
ELCHE Designs
Elsje van Staden
(Centurion, Gauteng)
Facebook: Elche Designs
Instagram: @Elchedesigns
Fifty-three-year-old Elsje van Staden is a single mother of two and a qualified social worker who left the profession to be a full-time mother. She is a self-taught clothing designer and dressmaker who started out selling children's clothing.
"I then started making wedding dresses and matric dance dresses and formal and casual wear followed. The start of Covid-19 meant that I had no appointments and no work until August last year. Business was slow, but luckily we survived. This year I have taken to social media and launched ELCHE Designs and worked on a new business plan. It has been touch and go but we have made it. We are going to be okay!"
She continues: "The day I received the news that I had been selected was a really hectic day. I thought how absolutely privileged, blessed and lucky I was to be part of #Destiny Designed. I felt something between being overly excited and a bit stressed all at the same time. To be chosen to be part of this, where I get to design and have not only one, but two of my garments in a top-class fashion show, is still just unbelievable! I am still in awe! Wow! I also want to include this quote which has always been true: 'My heart is at ease knowing that, what was meant for me will never miss me, and that what misses me was never meant for me'."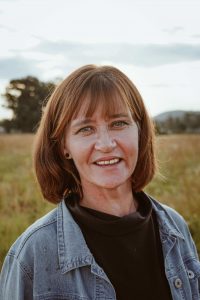 JNY Creations
Nkosinathi Joshua
(Kimberley, Northern Cape)
Facebook: JNY Creations
Instagram: JNY Creations couture
Twenty-nine-year-old Nkosinathi Yaso studied fashion design at the Central University of Technology in the Free State. He is the owner of JNY Creations and has participated in several fashion shows in and outside of the Northern Cape. He has been nominated for the Northern Cape Awards for Best Fashion Designer, Best Influencer and Best Styled Personality. His motto in life is 'You only live once, but if you do it right, once is enough'.
"Covid-19 has impacted my business immensely because with the country being in lockdown a lot of events are prohibited and people normally design clothing to attend events. If there are no events there's no money coming in to operate the business.
"Being chosen as a finalist is the highlight of my year, things have been very difficult since the pandemic hit, so this has given me hope once again. For me this is more than just a fashion show; it's a chance to reach a wider audience and show them what JNY Creations has to offer."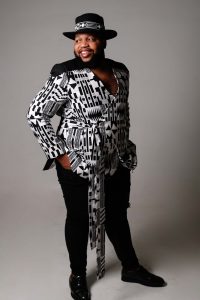 Juffie Clothing
Elissa Kaplan
(Somerset West, Western Cape)
Website: www.juffie.co.za
Facebook: https://www.facebook.com/juffieclothing
Instagram: @juffieclothing18
Elissa Kaplan graduated with a degree in fashion design and then added a certificate in education to her career options. After studying, she became a full-time teacher and only designed and created after hours.
She says: "After five years of teaching I finally found the perfect business idea which was based on dressing teachers 'Juffies' in exclusive, fashionable and work appropriate clothing. I was a 'Juffie' doing both and I worked very hard to launch my business during August of 2018. Then 2020 happened and it felt like absolutely everything crashed down on me. A lot of people had thought that it must have been wonderful for a designer having so much free time, but being an educator took up a lot of time for lesson planning and online classes. My fashion business was at a standstill and I started producing masks which saved my business from going completely under. I alone produced over 1000 masks during 2020. Today, Juffie Clothing is back on its feet thanks to my followers who have been loyal and very supportive.
"I took a chance when I sent in my entry never knowing that I ever stood a chance.
Receiving the news literally stopped me in my step and I teared up. I felt utterly blessed and grateful to be chosen."
Retha N
Rethabile Ntsekalle
(Randburg, Gauteng)
Facebook: RethaN
Instagram: @RethaN
Rethabile Ntsekalle studied clothing management at the
University of Johannesburg and graduated in 2014. She started her own brand in 2016 and went on to be part of a fashion
reality TV show/competition which showed on SABC1 in 2018. She has worked with a number of well-known media personalities including Yasmin Furmie, Jessica Nkosi and Dineo Langa
"My garments are mainly for the red carpet and so when Covid-19 hit, my business really felt the impact. I felt like I was slowly getting into a depression as there was nothing I could do and having to home school my son for a couple of months also added more stress," she says. "This won't hold me back because I believe in my work."
She was delighted to be included in this initiative: "I waited a couple of hours trying to figure out whether this was real.  After having several conversations with myself I figured 'Yes girl, you made it through', I was ecstatic."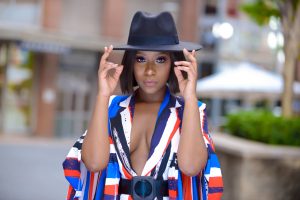 Sophie Online
Tumi Seepe
(Edenvale, Johannesburg, Gauteng)
Website: www.sophieonline.co.za
Instagram: @shopsophieonline
Tumi Seepe launched her online fashion business in August 2019 with her own savings and an investment from her mother and employed one seamstress.
"This business had been a dream of mine for years having left my full-time job to finally go all in. Each month we saw more growth than the previous one and it all looked very promising until lockdown hit. I continued to pay my seamstress until our funds ran out but unfortunately, after the third month of lockdown, I had to let her go and look for employment myself. The lockdown not only set the business, but also affected our product plan, as when restrictions were being lifted, the seasons had changed, meaning our stock was off-season making it difficult to sell the clothing. We basically had to start from scratch with capital and re-establish our customer base."
She says "When I heard I was in the Top 12 my heart dropped, not the bad kind of heart drop, but the kind that makes you wonder if you're seeing correctly! I just remember thanking God because I could feel that this campaign was definitely going to be big. The opportunity came at the perfect time. I was so close to giving up."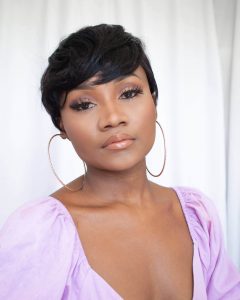 Treasure Cindi
Treasure Cindi
(Durban, KZN)
Facebook: treasurecindi
Twitter: @treasurecindi
Instagram: @treasurecindi
South Africa's diverse cultures inspire popular Durban born designer, Treasure Cindi. Although his design aesthetic reflects both past and present, his creations are aimed at contemporary society. The Treasure Cindi brand has become a favourite in social circles and amongst brides-to-be, making him one of Durban's promising bridal wear designers.
"In March 2020 we closed our doors temporarily following the national lockdown. Most of the scheduled weddings and special events for the year were postponed and a lot were cancelled. This proved to be a challenge to keep leasing the premises where we were operating from as there was no money coming in. But the biggest challenge was having to let go of the team of five employees because of lack of funds.
"Currently I am trying to get the brand to be operational and I am working on a ready-to-wear collection that will be sold online. The collection will be an affordable array of garments aimed at the modern South African woman who wants to look good both at work and when out socially but won't dent her pocket."
He concludes: "I am very excited to be selected as one of the #DestinyDesigned designers and I can't wait to show South Africa my craft and to work with the Miss South Africa Organisation."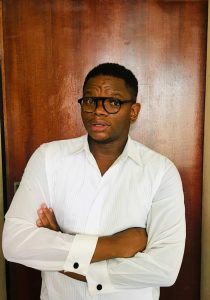 Vicious Venetia
Venetia Mnisi
(Sunnyside, Pretoria, Gauteng)
Instagram: @vicious_venetia
Venetia Mnisi says that as a child from a small village she always wanted to be a fashion designer.
"I was a girl who had a dream different from others. I didn't have much support but the artist in me would not let me give up my dream."
When she finished matric, she went straight on to study fashion design and later got a job in a retail store before resigning to start her own label and work for herself. Then lockdown hit.
"Prayer kept me strong but the artist in me kept me going. During lockdown I kept creating and used social media to showcase my work. The support I got was overwhelming and gave me so much determination even though I had to reduce the prices. I still need to work hard in order for me to survive this pandemic."
She says: "Last year was a tough year for everyone and all I wanted was a better 2021. And then came the news that I had made the Top 12. I said to myself it can only be God. The excitement was beyond anything and I did not know whether to cry or scream. I dreamt and the universe delivered. Never say your dreams are too big, nothing is ever too big for a woman who is determined. When you get more than what you pray for, it's a dream come true!"
XM Creations
Mawande Mbawuli and Xolani Magadla
(Cape Town, Western Cape)
Facebook: XM Creations
Twitter: @XM_Creations
Instagram: @xm.creations
XM Creations is the Cape Town based designer duo of Mawande Mbawuli and Xolani Magadla
Mawande says his love for clothing and textile was rekindled when he met Xolani. Xolani's interest in clothing was inspired by his mother who was a seamstress. He and Mawande went to study sewing at Learn to Earn in Khayelitsha to get the basics before starting their own business.
With just a R450 loan from Xolani's cousin sister as capital, a very small shack as their studio and a ceiling board they used to lay on a bed to create a cutting table, they went on start their fashion label XM Creations in 2012.
They started off making matric dance dresses and word of mouth quickly grew about these talented designers.
They showcased their first collection at the Xperience fashion show in 2015 and did so for three more years. July 2018 saw them achieve a goal of showcasing at South African Menswear Week. Thereafter, they showcased at the Odyssey Fashion Fair.
"Covid-19 affected us in a very negative way because all the events that our customers dress up for were cancelled. Previously, we custom made outfits for events such as the Sun Met and the like. In all that we did not lose hope or put our creativity on hold. We managed to create a capsule collection that we presented at the South African Menswear virtual fashion show, using leftover materials we had at home. Designing and making that collection helped us focus our minds on something positive."
Their reaction to being part of this project? "Relieved, recognised, inspired and excited that we are indeed sewing our dreams into reality. Being named in the Top 12 is a milestone that has fuelled us to reach greater heights."
Miss South Africa is presented by Weil Entertainment in association with M-Net, Mzansi Magic, Sun International, Brand South Africa and the City of Cape Town.
 Go to: