YOUR MISS SOUTH AFRICA 2020
Shudufhadzo Musida was crowned Miss South Africa 2020 on 24 October, 2020.
Musida was born on 18 July, 1996, and is from Ha-Masia village, in the Vhembe District Municipality of the Limpopo province in South Africa. She moved to Johannesburg for part of her high-school education and matriculated from Bryanston High School.
Her mother Thandi Mulaudzi is a real estate agent and Musida has a younger sister, Zwonka who is 14 years old.
She studied at the University of Pretoria where she earned a Bachelor of Social Science degree in Philosophy, Politics and Economics. Before winning Miss South Africa, Musida was completing an Honours degree in International Relations at the University of Witwatersrand.
She has worked as a model and appeared in titles such as Vogue Italia where she modelled for Selfi and Rharha.
Musida was appointed as an ambassador of The Bookery – which has been setting up school libraries in under-resourced public schools since 2010.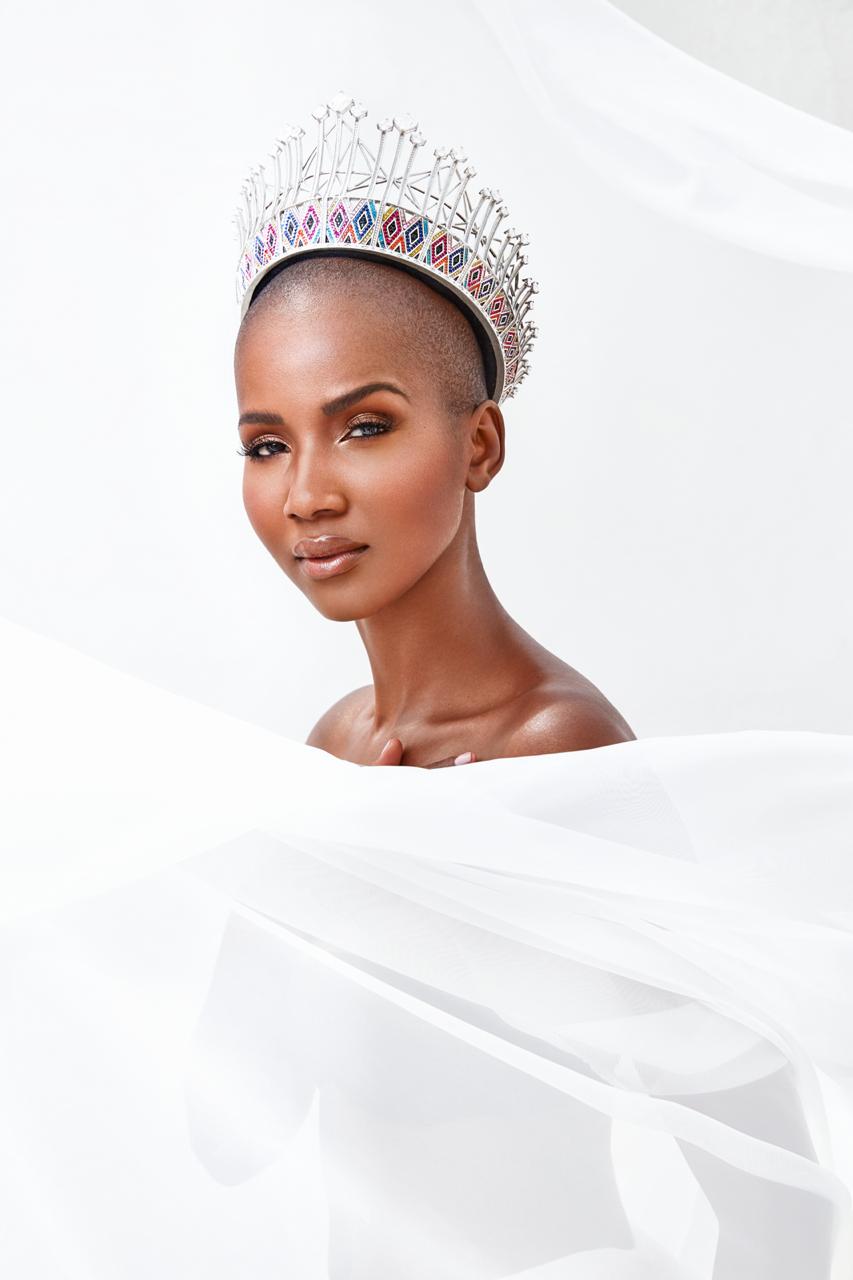 Reigning Miss Universe Zozibini Tunzi inspired Shudufhadzo to enter the Miss South Africa pageant "because of her grace and her ability to make a statement without straining her voice".
She lists her role models as Michelle Obama, Beyoncé, Toni Morrison, Dr Phumzile Mlambo-Ngcuka and Amina J. Mohammed saying "They are such strong women with so much grace. They inspire me to be better versions of myself."
In her spare time she sings, practices the keyboard and reads and says it would be a dream to perform at Madison Square Garden.
She is an advocate for mental health awareness and empowering women and children.
"I plan to bring more awareness to mental health, especially in rural and disadvantaged areas, because I truly believe that we need to work on the mind for any change to come about in this country. I plan to mobilise various stakeholders and the nation so we can bring about educational empowerment through the tackling of issues such as period poverty among young girls, workshops that teach children about the importance of mental health from a young age, and mentorship programmes for young women so they can be empowered to be agents of their own future.
"I will continue the fight against food insecurity in rural communities because children can only be their best at school when their basic needs are met. I believe that all of this will continue the efforts of bringing about economic empowerment in this country as more children will be given a fair chance at becoming active members of the economy through educational empowerment."
 Shudufhadzo Musida announced that she would be focusing on raising awareness around mental health when she took the Miss South Africa crown in October last year. Throughout her online campaign she will speak to various experts on a diverse range of topics related to the subject on Instagram on Monday evenings at 19h00.
The programme is hosted in conjunction with the South African Depression and Anxiety Group (SADAG), which was launched on Shudu's Instagram platform @shudufhadzomusida on February 8.
Shudufhadzo's first guest was a clinical psychologist and SADAG board member Zamo Mbele whose conversation focuses on mental health. Their discussion included the difference between mental health and mental illness; mental health stats in South Africa; how it impacts people; what are some of the different types of mental health issues; who treats them; what resources are available and how COVID has impacted mental health.
Join Shudu every Monday evening on her Instagram Page as she goes live with a new guest every week.
#MindfulMondays with Shudufhadzo - Episode 8: Mental Wellness with Vitality
In this week's #MindfulMonday episode, Shudufhadzo Musida speaks to Dr. Seranne Motilal who is Discovery Vitality Clinical Wellness Specialist.
BOOK MISS SOUTH AFRICA 2020