YOUR MISS SOUTH AFRICA 2020
FIRST & SECOND RUNNERS-UP
THATO MOSEHLE & NATASHA JOUBERT
Thato Mosehle was crowned the 1st runner-up at the Miss South Africa 2020 pageant held on 24 October, 2020.
Mosehle was born on 6 April, 1995, in Stilfontein in the North West Province in South Africa. She started school as Strathvaal Primary School and completed high school at The High School for Girls Potchefstroom.
Thato obtained her MBCHB degree at the University of the Free State in 2018. At the time of the Miss South Africa pageant she was working as a medical doctor and completing her internship at the Klerksdorp-Tshepong Hospital complex. She aspires to become an anaesthesiologist one day. She was also a part time make up student at the Beauty Therapy Institute.
Her mother Lesego is a police woman and her father Stoffel works as an operational director for a security company and has started small scale farming. She also has a 21-year-old brother.
Thato believes that Oprah Winfrey is an example of living a purpose-driven life but says she takes inspiration from people that she meets every day: "I have been inspired by presidents, business owners, waitresses, patients and the list goes on. If you take the time to listen to people's stories, you will see the treasure that you can apply to your own life."
 She says that getting a good education has allowed her to thrive in a career that was once impossible for people like her to even be considered to work in. Her dream is to see other young individuals starting legacies of success stories within their own families.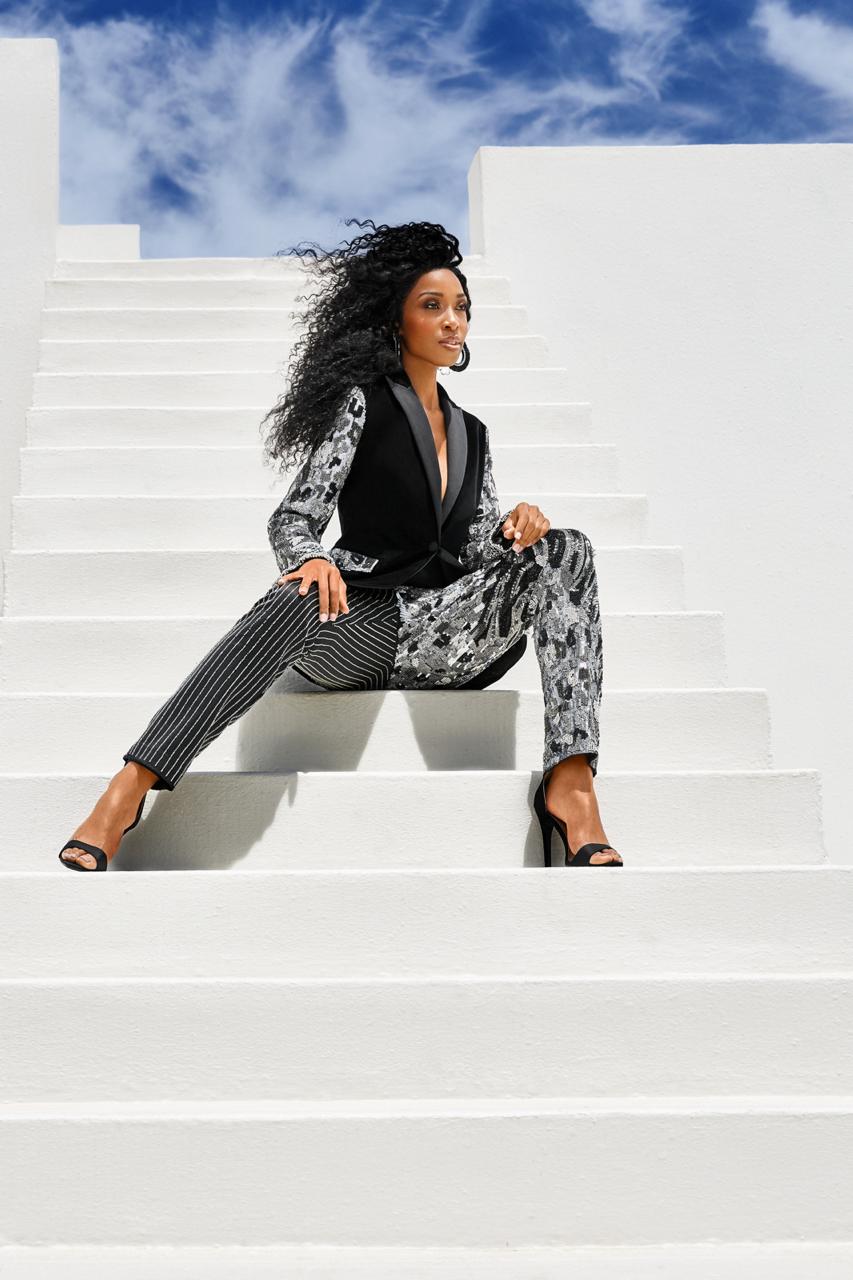 Thato says: "Education is power and my dream as a Miss South Africa runner-up, who will represent this country on the international stage, is to see young people being provided with tools that will help them solidify their educational foundation. With education and skills development, people have a sense of empowerment and can better think of ways to make their lives successful. I know I won't fix the issues facing South Africa but our history as a country has proven that when an individual inspires those who follow to make a change, it creates a ripple effect and the significant change will be enjoyed by generations to come." 
In her spare time she enjoys knitting scarves, trying new recipes, watching makeup tutorials and perfecting her makeup skills on herself and on other people.
#ChooseDay Talks with Dr Thato
Miss Supranational South Africa 2020, Thato Thelma Mosehle, has officially launched her weekly #ChooseDay Talks with Dr Thato, an online show to share her medical knowledge.
With #ChooseDay Talks with Dr Thato, Thato Thato Thelma Mosehle wants to help people understand the basics of how their bodies work and what they can do to help keep healthy. She is using these informal online chats to dispel medical myths while shining a light on disease and how to avoid the pitfalls of an unhealthy lifestyle.
She concentrates on issues that are of common interest and which range from Covid-19 and vaccinations to all aspects of health including fertility and women's issues. She said "In the end, the aim is to empower everyone who joins in with knowledge to make good personal choices. You will be able to send her questions and suggestions for future episodes via feedback boxes on her Instagram account.
Natasha Joubert was crowned the second runner-up at the Miss South Africa 2020 pageant held on 24 October, 2020.
Joubert was born on 23 July, 1997, in Pretoria in the Gauteng Province of South Africa. She was educated at Hoërskool Eldoraigne.
Natasha obtained her B. Com in Marketing Management from Boston City Campus in 2020. At the time of the Miss South Africa pageant she was working as a Public Relations Officer at a group of attorneys. Natasha also owns a fashion design company called Natalia Jefferys
Her mother Ninette is a final year LLB student who also works fulltime and Natasha is the youngest of three siblings. Her father passed away seven years ago but she credits him with giving her the drive and ambition to succeed in everything she attempts.
Natasha lists both her mother and grandfather as people who have inspired her.
This year she says she will be championing South Africa and its young democracy which is facing challenging times: "I pledge to play my part to contribute to a positive future and champion leadership and entrepreneurship."
In her spare time, you will find Natasha hiking, camping or travelling and she loves sports and plays action hockey.
The #DestinyDesigned campaign's core motivation is empowering South African Designers that were negatively impacted throughout the COVID-19 pandemic.
On Saturday 10 April 2021, #DestinyDesigned brought some of South Africa's most talented designers together to show off their impeccable design style and talent.
ENQUIRE ABOUT THATO & NATASHA